120 Hour Uniheat Heatpack + Winter Foam Insulation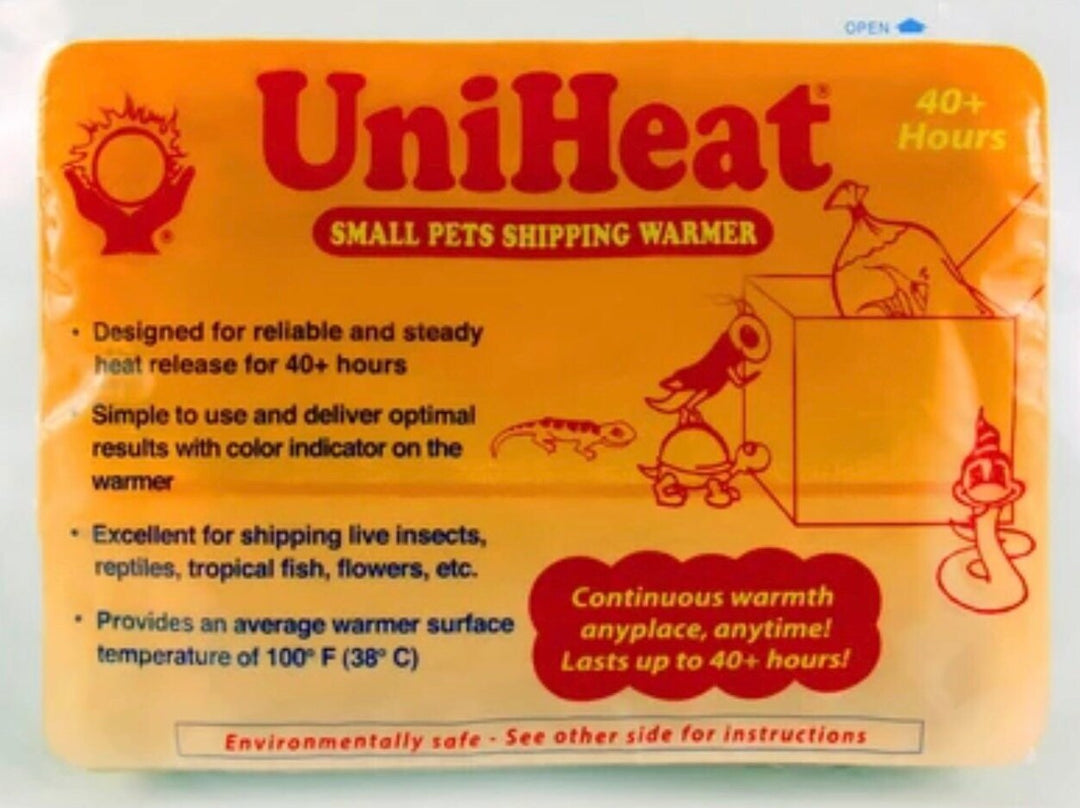 120 hour heat packs are recommended if you live in areas where temperatures have dipped below 40F.

Please check your weather before ordering , we suggest a 120 hr,
We are not responsible for cold damage or carrier delays .
We do our best to pack and insulate but can't guarantee live delivery in sub-freezing cold:

Although Heat packs combined with Foam wrap are highly effective for shipping living things they are not manufactured to function below freezing temperatures.

These are only available for shop orders , shipping is combined with order.
++PLEASE CHECK YOUR WEATHER FORECAST BEFORE PURCHASING++

We ship every Monday from New Orleans , Louisiana.

Please be aware, all sales are final once shipped. We are not liable for weather related shipping damages. We pride ourselves in shipping high quality live plants and do our very best to ensure your new plants arrive to you safe and secure. Unfortunately, weather is out of our control.

By purchasing live plants to be shipped to you, you are agreeing that there is an inherent risk (plants arriving damaged due to fluctuating temperatures, leaves yellowing from stress, stems breaking, etc) involved in this process.

We will cancel and refund your order minus a 20% restocking fee within 24 hours after your purchase --- if your order isn't being processed for shipping. After 24 hours we will issue store credit for the full purchase price. Otherwise, all sales are final.